Five ways to select Cossy toys for your kids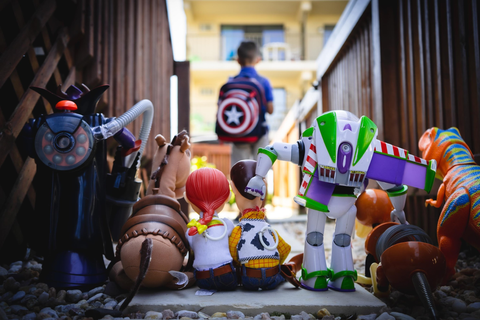 For many parents, choosing a toy for the kids means just picking out their favorite superhero and giving them an action figure. Probably their toddler is a fan of cars, then they get him a full set of race cars. Their daughter might be a fan of dolls and so they go on getting her a set as well. But as much as these toys are great for kids, we live in a world where children can learn so much more from the toys that they have. We have evolved into an era where children do not only need action figures and dolls to play with but can stimulate their minds with toys from reputable brands such as Cossy.
No one is saying that those normal toys are no good, but imagine coming back from work only to see your toddler arranging Cossy magnetic tiles according to their color without any help. This will mean so much more to you than watching your child shoot lasers from their mouths or brush the hair of their dolls. Your kids can improve their cognitive reasoning all from playing with Cossy toys. In this article, we will explain five unique ways to choose Cossy toys for your child for them to grow mentally and be engaged.
Choose Toys that your child can use in different ways
Toys that can be taken apart, out together, and used to make different shapes are great for kids. Choose toys that your toddlers can learn how to put back together, it allows them to use their creativity to make shapes, buildings, and other things that their minds have been exposed to.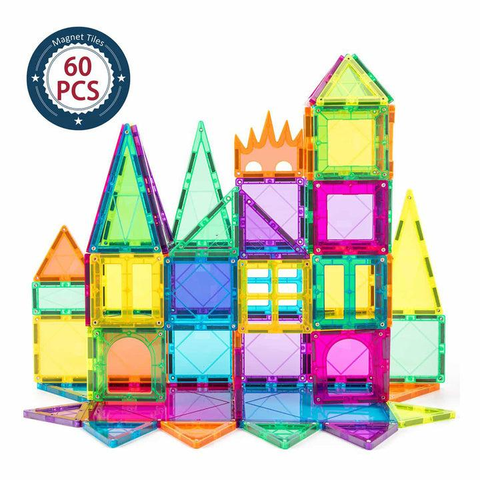 For example, if you are thinking of choosing a toy for your toddler to enhance their cognitive reasoning, you can choose the Cossy Magnetic Tiles, you could choose either the 32PCS set or the 62PCS set. Give your child enough room to make use of their mind to solve problems and think logically all the while playing with their toys. 
Choose toys that will sustain the interest of your child
Imagine getting a really good toy and by the second day, your child does not play with it anymore. That would be something that will bug you a bit even if you do not want to think about it. However, if you are choosing a toy from Cossy, it is best to select something that your child can grow with. So, the baby walker is a great toy that will teach the child how to walk and also play with the wooden blocks. As a matter of fact, the Magnetic tiles is a great way to develop a child. As the child grows, they would realize that they can build even better buildings. Children are inquisitive so with the magnetic tiles, they will always want to know what more they can do. So, give them that liberty to grow and expand their minds.
Choose toys that will explore your child's problem-solving skills
How would you feel that your toddler can arrange tiles without needing much help? In fact, there is some toddler that has been able to practice assembling tiles and blocks so much that they have the ability to think outside the box when they have an issue. Imagine having a child that will first try to solve the problem before coming to you. The Magnetic tiles by Cossy allow your child to explore and practice new skills that they learn. Plus, you will be surprised that even as kids, assembling tiles and solving problems boost their confidence.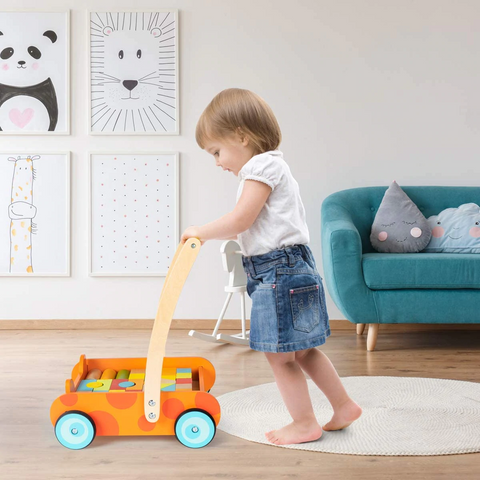 Choose toys that your child can tell stories with
Picture this for a moment, after a long day at work, you come home to see that your child is playing with the Magnetic tiles but there is a difference. He is acting like a king in his castle after assembling the tiles to look like the building he saw in the movie you both watched the previous night. Children have an extremely vivid imagination and so they will always try to replicate what they have seen. So, it is best that you give them toys that will help them create stories and enhance their imagination. As your child grows, so will the stories improve, think about how refreshing it will be with your toddler coming up with different stories with the different buildings and shapes they make.
Choose toys that will make your child active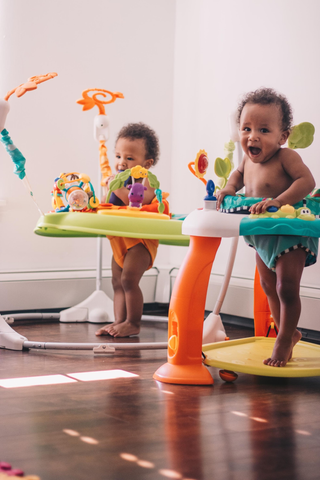 Yes, it is great to have toys that will improve their problem-solving skills, but at the same time, your child needs to be active.
Thankfully, Cossy has the Wooden Baby Walker Toddler Toys Fox Set that will keep them active no matter the day. Come home to a beaming smile of your toddler moving with the baby walker from Cossy. It will help them think better and keep their spirits up.
 Conclusion
From what we have discussed in this article, it is clear to see that there is more to the toys that you give your kids. There is more to be done and learned even while they play. Kids are extremely brilliant; they can grasp things easily during their developmental stage. So, why not maximize this feature, and give them toys that will push them to become more even at that young age. Interestingly, the things they pick up from being active and solving problems through assembling tiles will stay with them as they grow up. This will form their attitudes and behaviors as they get older, they will always look for the solutions and focus on how to make things better. Once you nurture your kids with toys that can help them grow mentally, they will become more inclined to be more creative. Therefore, think about making your toddlers Cossy Kids today, with amazing sets of toys that will enhance their minds and make you a proud parent. Nothing is more fulfilling than seeing your toddler thrive and smile while playing.