How toys can come to the rescue of your family during COVID period
Most of us know or have read about how beneficial toys are for children of all ages. But have you considered the positive effects that could have on the adults who participate in the action? Especially now during the COVID period when we are forced to stay home with the whole family for a long period of time.   
Parenting in pandemic may not as scary as it sounds like. You can do a lot to prevent your kids from the fear of social distancing by interacting with them with patience and  changing this special journey into an opportunity for family resilience.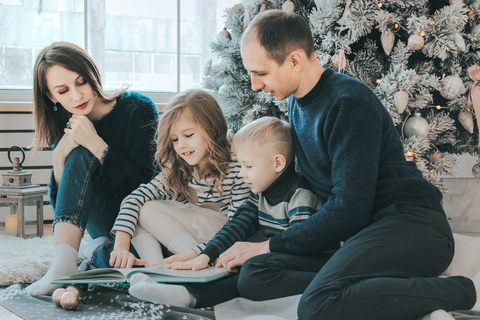 Read below eight useful and practical advice for parents with kids under the age of three that will save you during the difficult times of restrictive measures.
1. Why should parents keep on the healthy daily routine?
No matter where you lived right now with your beloved ones. Clean up some space to get started!
You can always discover new places for specific activities with your imagination.
Little kids love hiding under the tables and behind the curtains. Put an old sheet over two chairs and create a small house. Put inside magnetic building tiles and play together.
To exercise, run with obstacles in the hallway or the living room, passing over pillows. Use a wooden baby walker to help smaller kids, while for the older ones put music and dance.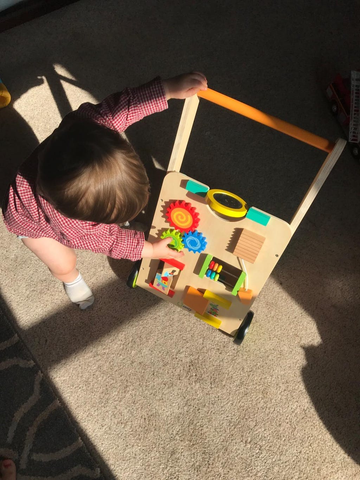 Keep your children busy as much as possible. Let them help you with the household chores (cooking, laundry, hanging clothes and folding them). At the same time try to explain to them what you are doing and why.
When you have free time and peace in the house, you can make video calls to see friends and relatives.  
When the night comes, make them a nice relaxing bath and read a fairytale before bedtime.
Watch togetheran audio-visual material, like an animated cartoon, and reproduce the scenes with our magnetic building tiles.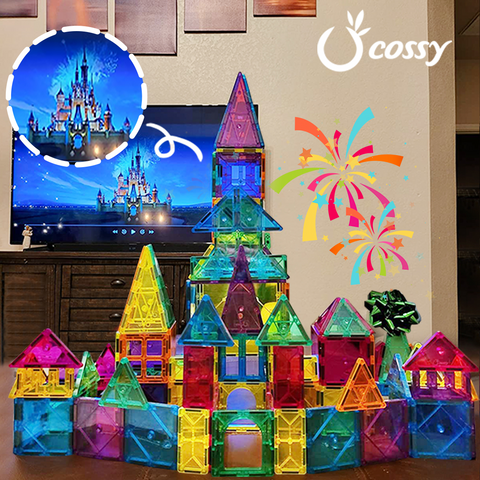 Everyday routine reduces stress to all family members.
 2.Why is social isolation in the house bad for you?
The more quality time you spend with your children, the more positive benefits both parties gain. Even a short, concentrated activity (about ten minutes) reduces stress and calms you down. Use your ingenuity and let the game absorb you. You will definitely lose track of time and take your fun to the next level.  
 3. What we can do to express ourselves?
Visual communication (even digital) is more efficient and results in a closer "connection". Sit together on the floor and maintain eye contact and close proximity to the child to play. Children are imitators and copy what they see and hear. See how they react to the expressions you make to them and watch how they start to do what you did in your game, during the day. With this approach you mirror your emotional state to each other. According to studies, this unique brain synchronization releases oxytocin in the adult brain, which creates calm in the body. And for the child it has long-term developmental benefits.
4. How Cossy can help?
Choose a toy from Cossy's huge collection (suitable for your little one's age), something that reminds you of when you were a kid; and play with it. Let yourself be free to live the whole experience of fun, laughter and carefreeness of your childhood. It is certain that you will all enjoy it and you will escape, even for a while, from the anxieties of adults! And, of course, it's a strong boost to your immune system, a shield against the coronavirus.
5. Put your imagination to work
Role-playing games with your child activate the brain cells of both. In other words, imagination increases neural activity because your mind is mapping unchartered territory. So, choose a game that is suitable for this purpose and let yourself be free to relive the joy of the game without instructions. Imitate different voices and speak with your body language. The process of the game activates oxytocin, the "love hormone", which is released when people come close, physically and socially. And that ultimately means less stress for everyone and spiritual and emotional development for the little ones.
6. "Triangular" game
Our quality and creative toys have the ability to enhance your commitment to the child and your fun, creating a triangular relationship: Adult-Child-Toy. This relationship will really bring you closer to each other and will remind you of the good moments of your own childhood. It is an early form of "dialogue" that aims to strengthen and build your interpersonal bond. In other words, you are both committed to the action with the game.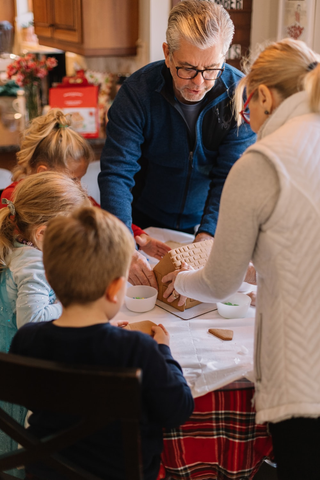 7. Sharpen everyone's mind
Each type of toy contributes in its own way to the overall mental, spiritual and physical progress of your child. In the Cossy toy collection there are creative toys and constructions, which expand the imagination and sharpen the mind of young children. It's generally not wrong for your child to prefer one type of toy. But it is better to play in many different ways. By actively participating in the game, creativity will also help your mind to stay alert.
8. Turn off the TV and play
Even if young children do not understand a word of the TV news, they can feel and copy the emotional stress you feel when you hear bad news. So avoid leaving the TV on and prefer listening to soft music. Also, choose quality toys that will bring you closer and at the same time will help in the emotional and mental development of your children.
During playing, sit close to your child, face to face and laugh with your soul! This creates a pleasant environment and a healthy bond between you, a beneficial situation for both, children and yourself. Joy is the path to happiness.