Your Child Can Learn to be Empathetic and Kind if You Do These Things
As babies, children have limited ways to express their feelings. In fact, it's pretty straightforward — a big toothless smile shows happiness, while high-pitched wailing would naturally mean that they are sad.
However, as children grow and develop, they start to feel other emotions like anger, love, excitement, and disappointment. As the parent, it becomes your duty to help them learn the best possible ways to express these emotions.
The truth is, raising sensitive children requires more than just providing for their basic needs. That's right — having food, shelter, and even school degrees do not translate to becoming a generous and empathetic individual.
But the good news is that every interaction you have with your child can be a teachable moment, regardless of time and place. What matters is that you adopt a parenting style that instills positive values that will groom your child into a decent, kind and thoughtful human.
If we guessed right, your next big question is how?
Activities that can help you teach kindness and empathy
Yes, it is not enough to merely throw around the idea of positive emotional development for kids; we also need a roadmap on how to help our kids achieve effective emotional expression beyond smiles and tears. We realize that the process can be tasking, not to mention a tad confusing, so we have drawn up a few exercises for you to consider below: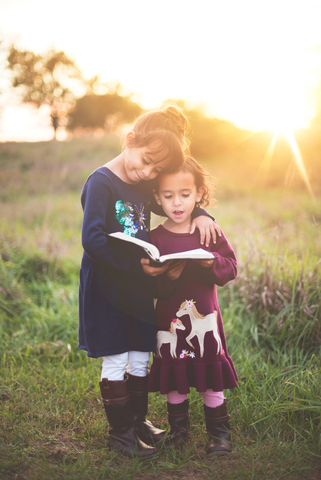 Read books about feelings
Children are easily influenced by what they read and what is read to them.
To teach them about feelings and different emotions, you can buy story books, comics, picture books, and audiobooks that describe human feelings using terms that kids understand with no difficulty.
Reading such books will aid them in identifying and expressing similar feelings that the books have described. The Feelings Book by Todd Parr and Baby Faces by DK Publishing are great examples of children's books that assist kids in expressing their feelings positively.
Read books that discuss empathy
It's a given that after learning about feelings, your child becomes more self-aware about their feelings and develops compassion for those of the people around them. This is where books about empathy come in. In such books, the storyline often mimics real-life situations involving children, and by reading, your child builds his ability to be empathetic toward others.
Are you looking for an excellent empathy book? Check out Amazon's list of children's books on emotions and feelings.
Talking about feelings
Being open about your feelings rubs off your child. It helps maintain a bond between parent and child and urges the child to speak freely. Avoid negative outbursts and cuss words. The goal is to help your child become familiar with positive emotional expression.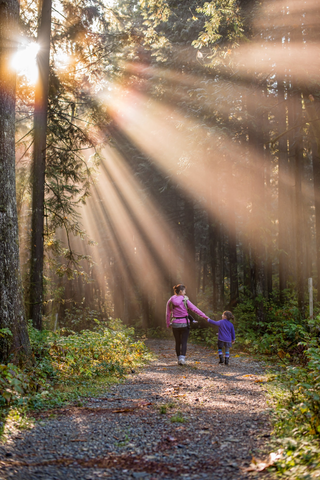 Be a good role model of kindness
Be mindful that your children are always looking up to you for guidance. They will very well like to copy what they see you do. So, we suggest you work on being a good role model of kindness and empathy.
Like when a new neighbor moves in next door. Going over to say 'welcome' with a box of homemade cookies can be a surefire way to indirectly teach your kids about being kind to others.
This task isn't a walk in the park, considering that there will be many events testing your patience daily (like if the new neighbor turns out to be noisy and obnoxious). But, remember, the important thing is to make a conscious effort and correct yourself when there are slip-ups.
Have an attitude of gratitude
To raise grateful kids, you have to live a life of gratitude. You can start by speaking about the things you're thankful for.
When purchasing toys for children, you can insist that your child say "thank you" as a sign of appreciation. Show your child how to appreciate gifts.
Play emotional stimulating games
You can find games and children's toys that tap into their emotions and bring to life the words they read in the books. To make the task easier, toy companies have developed magnetic tiles sets that allow children to create different emotions using colorful magnetic facial pieces.
Go green
Don't stop at people. Extend your arm of compassion to mother earth as well. Teach your kids about recycling and the conservation of energy. Help them practice the art of conscious consumption where used quality products are passed down rather than thrown away. By developing a love for our planet, your kids become better versions of themselves.
Give, share & laugh
As part of your parenting style, you can inform your kids about the importance of sharing and giving. Encourage your children to give out toys or games from their collection as a thoughtful gift to someone. You could also urge them to make treats for their friends and donate old clothes or toys as charity. Acts of generosity like these from a young age build their ability to become empathetic and kind adults. So, as a parent, you should work on letting the "giving spirit" form a part of your family culture.
You should also give to your kids. Take some time out of your schedule to select high-end toys for them to play with. Cop a set and make better progress on your parenting quest to teach your child the value of effective emotional expression.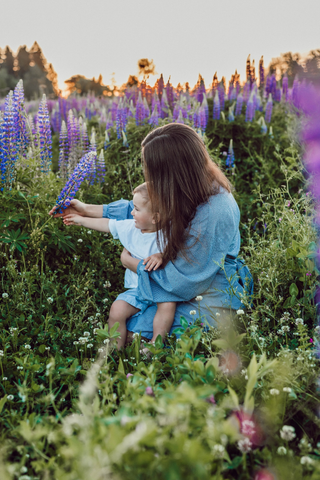 Good values never go out of fashion. Whatever your realities are, make it a point to concentrate on helping your kids build their emotional awareness. Being kind, thoughtful, and respectful to others and the earth can be all the difference we need for the world to become everyone's safe place.